|
home




Marin Nasturica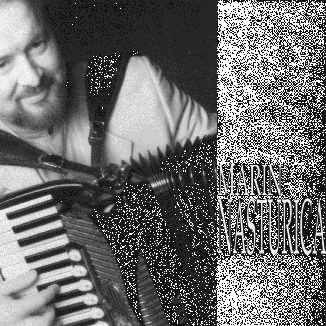 Born in Romania and now residing in Montreal, world acclaimed Marin Nasturica started to learn the accordion by the early age of 4. A few years later, he worked as a soloist. Then at 16, he performed with some of the best singers of his native land, either in studio or on radio/television where he was a permanent soloist.
At the age of 19, Marin Nasturica had already started a fantastic touring career : Germany, Austria, Danemark, Holland, Greece, Belgium, Egypt, Italy, Russia, United States, Canada, Japan and so on.
Throughout the several tours he went on, Marin Nasturica has had the opportunity to perform before several well known international personnalities. Moreover, he played for the astronauts who first went to the moon and received a great ovation.
Marin Nasturica has also performed with major symphonic orchestras such as the Metropolitan in 1986 and 1987 (conducted by Agnès Grossman, Paul-André Boivin,...), while participating to a great many events of importance : the Montreal International Jazz Festival (1996, 1997), Toronto's Big Squeeze (1993), the World Accordion Carrefour (1989), the Grande Fête de l'Accordéon (1992) and the Alma's World Festival of Accordion (1995).
"He is a virtuoso..." (F. Grimaldi, LA PRESSE)
"What a great artist! On top of the world." (Gheorghe Zamfir)
"A truly marvelous musician." (Oliver Jones)
"Marin Nasturica, your music has made me believed once again that paradise does exist." (M. Duckworth)
"(...) The most spectacular instrumentist of our time. (...) A phenomenon..." (HEBDO VEDETTES)
"... a musical genius without bounds..." (Wladimir Krysinski)
"...wherever he goes it's a triumph." (C. Montessuit, JOURNAL DE MONTRÉAL)
"... an uncommon versatility..." (J.-F. Brassard)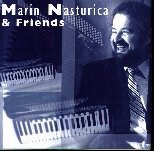 MARIN NASTURICA & FRIENDS. LC1017
Marin NASTURICA is viewed by critics as one of the world's premier virtuoso of the accordion-piano. His repertoire is as prodigious as his concert performer's carreer, its specter of styles ranging from classical (Bach, Korsakov, Khatchatourian,...) to modern, jazz to gipsy, popular to folk music of Russia or his native land. Marin Nasturica & Friends is his fourth album. Accompanied by great canadian jazz musicians: Oliver JONES, Sylvain GAGNON, Pierre CÔTÉ, James GELFAND ,Richard RING, Alain LABROSSE and Magella CORMIER, Marin NASTURICA unmuzzles the folk vocation of the instrument by bringing it to its upper limits: Art.